Guildford Opera - One of the leading companies based in the South East of England
Guildford Opera Company
is a Registered Charity, no. 271484
Design and content Copyright © Guildford Opera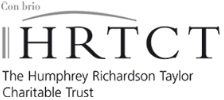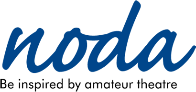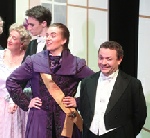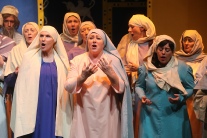 Guildford Opera has been performing opera and operetta since 1971, most recently at the Electric Theatre in Guildford. Working with experienced Music and Stage Directors and performing with talented soloists and an orchestra, we seek to achieve the highest musical and dramatic standards. We attract many young soloists who then go on to successful careers both in the main UK opera houses and internationally.
Our productions have received awards from NODA (the National Organisation for Dramatic Art), and our reputation has been built largely upon the classic nineteenth century operatic repertoire.
However, we have embarked upon productions of more adventurous late twentieth century works, and even premiered a new opera in 2011. ln some cases we have provided new translations of opera libretto. We also hold an enviable collection of costumes which is used regularly by other opera and theatre companies from across the UK and overseas.
Our permanent chorus of amateur singers and backstage team are always open to new members, and we offer a regular programme of social events.