Guildford Opera - One of the leading companies based in the South East of England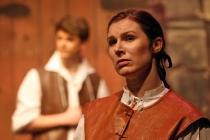 GOC is affiliated to NODA (Grand Opera division)
Guildford Opera Company is a Registered Charity, no. 271484
Design and content Copyright © 2014 Kevin John & Guildford Opera


Contact Webmaster



See what audiences are saying about our productions!
Click here!

Chorus recruitment!
The opportunity is now available to join our very friendly and welcoming chorus. We are looking for tenors and basses in particular. You do not have to have a trained voice, just to be able to sing in tune, and neither do you need to be a proficient sight reader, since the chorus parts are learnt over the course of many weeks of rehearsal.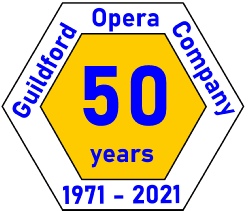 A special anniversary year for Guildford Opera
Johann Strauss - Die Fledermaus
Auditions
Auditions for this production will take place on
December 4th 2021, 10.00 to 13.00 at The Electric Theatre, Guildford.


The audition pieces are now available to download from the Auditions page