Guildford Opera - One of the leading companies based in the South East of England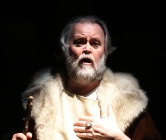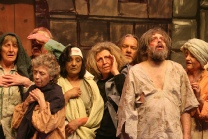 Kevin has acted as Music Director for a number of Choral Societies. Previously he was Music Director for Guildford Opera from 2003 to 2009, and has sung a number of roles for the company. Kevin has also acted as Stage Director for a number of productions including The Magic Flute, Die Fledermaus, La Sonnambula, Fidelio, La Boheme, The Bartered Bride, and Lakme.
GOC is affiliated to NODA (Grand Opera division)
Guildford Opera Company is a Registered Charity, no. 271484
Design and content Copyright © 2014 Kevin John & Guildford Opera

Committee Section
Contact Webmaster




Lewis works as a conductor and assistant in the UK and abroad. His work has been recognised in International Competitions, Masterclasses and he enjoys a schedule of work that combines performance, education and research. He was Guest Conductor for the Brasov Philarmonic (Romania) in 2013, and returned to conduct the Berlin Sinfonietta in 2014 and the Toscana Classica Orchestra (Italy) in 2015. He is Music Director of Opera Holloway, Guildford Opera and Guest Conductor to a number of London orchestras. As a lecturer for the UK based Opera Prelude, Lewis has directed the UK premiere of Mercadante's opera Don Chisciotte alle nozze di Gamaccio.
Lewis has also conducted operas by Barber, Bellini, Bernstein, Bizet, Britten, Donizetti, Handel, Humperdinck, Massenet, Menotti, Mercadante, Mozart, Offenbach, Puccini, Purcell, Rossini, Sullivan, Tchaikovsky, Vaughan Williams, Verdi and Walton. Please see www.lewisgaston.com for a full biography.
Kevin studied singing and piano at the Royal Academy of Music and began his professional career with the Glyndebourne Opera chorus. He subsequently worked for Opera 80, Northern Ireland Opera, Kent Opera and covered roles for ENO and Opera North as well as singing in France, Spain and the Middle East and recording for Opera Rara on a series devoted to early Italian opera.He has worked with conductors and directors who include Sir Simon Rattle, Raymond Leppard, David Parry,
Roger Norrington, John Copley, Giancarlo Menotti, John Cox and Nicholas Hytner, and studied singing latterly with the late New Zealand baritone, John Hauxwell.