Guildford Opera - One of the leading companies based in the South East of England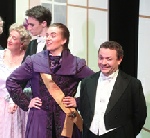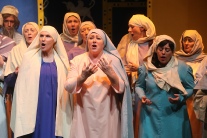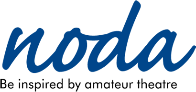 Guildford Opera Company
is a Registered Charity, no. 271484
Design and content Copyright © Guildford Opera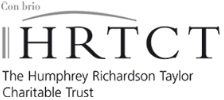 Kevin has acted as Music Director for a number of Choral Societies. Previously he was Music Director for Guildford Opera from 2003 to 2009, and has sung a number of roles for the company. Kevin has also acted as Stage Director for a number of productions including The Magic Flute, Die Fledermaus, La Sonnambula, Fidelio, La Boheme, The Bartered Bride, and Lakme.
Kevin studied singing and piano at the Royal Academy of Music and began his professional career with the Glyndebourne Opera chorus. He subsequently worked for Opera 80, Northern Ireland Opera, Kent Opera and covered roles for ENO and Opera North as well as singing in France, Spain and the Middle East and recording for Opera Rara on a series devoted to early Italian opera.He has worked with conductors and directors who include Sir Simon Rattle, Raymond Leppard, David Parry,
Roger Norrington, John Copley, Giancarlo Menotti, John Cox and Nicholas Hytner, and studied singing latterly with the late New Zealand baritone, John Hauxwell.
Lewis Gaston works as a conductor and assistant in the UK and abroad. His work has been recognised in international competitions, masterclasses and he enjoys a schedule of work that combines performance, education and research. As well as conducting across the UK he has worked with the Brasov Philarmonic (Romania), Toscana Classica Orchestra (Italy), Berlin Sinfonietta (Germany), Camerata di Fiorentina (Italy) and the State Opera Rousse (Bulgaria). Lewis is currently Music Director/Assistant Music Director to a number of orchestras and opera companies across the UK performing at venues such as the Cadogan Hall (London).



Lewis specialises in Opera conducting with a repertoire of around 50 operas and is conducting La Traviata, La Cenerentola, Faust and La Boheme in the coming months. As well as the core repertoire Lewis is particularly passionate about less performed works and is delighted to be conducting less performed works this year such as Fuchs' Symphony No. 2, Casella's Symphony No. 2, Ives' Symphony No. 1 and orchestral works by Dukas, Massenet, Macdowell and Ruth Gipps.

Lewis makes his debut with the English Schools' Orchestra this year with a celebration of the Coronation featuring Elgar's 1st Symphony at the Cadogan Hall, London. Having accepted the role of Assistant Musical Director to the Easter Orchestral Society in 2022, he looks forward to focussing on Bartok's Miraculous Mandarin Suite and Busoni's Turandot Suite with them this year. Lewis returns to Farnborough Symphony Orchestra in 2023 as Guest Conductor and looks forward to another collaboration with them.

As a lecturer and conductor for Opera Prelude, Lewis has given the UK premiere of Mercadante's opera Don Chisciotte alle nozze di Gamaccio and lectured on a wide variety of opera subjects such as how monarchs are portrayed in Verdi's operas, a three-part series of lectures devoted to the operas of Bizet, and a series of lectures entitled 'After Bel Canto', focussing on the German operas being produced at the same time as the Italian 'Verismo' movement.