Guildford Opera - One of the leading companies based in the South East of England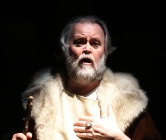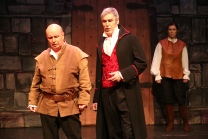 GOC is affiliated to NODA (Grand Opera division)
Guildford Opera Company is a Registered Charity, no. 271484
Design and content Copyright © 2014 Kevin John & Guildford Opera

Committee Section
Contact Webmaster


Opera Translations
English versions of the following operas have been prepared for Guildford Opera Company
by Peter Melville:

L'elisir d'amore – Donizetti, performed on 25-29 November 2008
Faust – Gounod, performed on 25-28 November 2009
I Capuleti e i Montecchi - Bellini, performed on 24-28 November 2015
Djamileh - Bizet, performed on 3-7 May 2016
These translations seek to preserve the rhyming patterns of the original libretti while keeping as close to the original in meaning as practical within the constraints of rhyme and rhythm. They benefit from having been used in performance.
Copies of vocal scores and libretti for these operas and performance licences
are available at reasonable rates from the copyright holder.
Contact Peter Melville